Detective Coffey's crime prevention presentations are ones which educate and empower the audience by sharing information that many have never heard or even thought of - usually before its too late. His presentation style is engaging, entertaining and informative and offers valuable tips and advice to reduce victim potential by demonstrations and multimedia support which includes real crime video footage and interviews with criminals.

Each of Detective Coffey's programs offers serious information with just the right amount of humor. His programs can be offered alone or incorporated into company and association meetings, annual sales and marketing meetings, management conferences, or lunch time seminars. Whether you choose a keynote, workshop, seminar, or breakout session, the presentation format and content will be customized to suit your needs and required results!

The following are Detective Kevin Coffey's most requested programs, however he frequently conducts cutomized crime prevention programs not listed here:



Street Smart Travel Skills for Students Traveling Abroad
Making Sure College Students Are Street Smart Before Go

---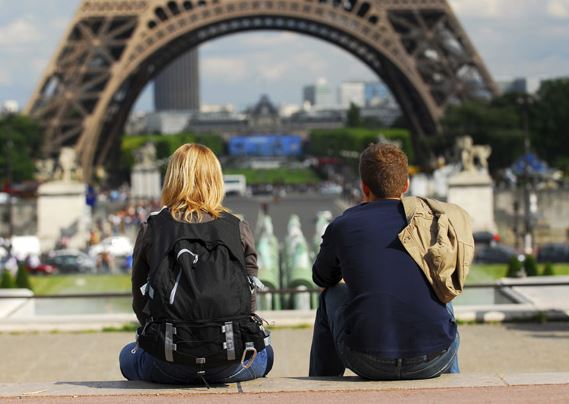 Study abroad and international travel are life-changing and positive experiences and can be one of the most rewarding aspects of the college experience. However, students and families must understand the risks associated with travel to a foreign country, learn how to best avoid them, and then, what to do should they occur.
Thes "Street-Smart Travel Skills for College Students" presentation is designed to educate students how to identify, minimize and respond to the most common travel emergencies and mishaps that can occur while traveling.

This program is designed as a contingency planning program - before someone travels abroad. It's designed not to scare, but to enlighten and guide travelers and their families on what to do before they travel.

The "Street Smart Travel Skills for College Students" is presented by a police detective who specializes in the prevention of travel crime, founded the airport's crimes detail for the nation's second largest airport, and is an expert the news media routinely consults when it comes to travel crime. His information is current and factual. He jumps right into the "do's and dont's" of traveling, by providing tips, tools, and insights to reduce the traveler's chances of becoming a victim of street crime, pickpockets, travel scams, and other mishaps that can turn a trip upside down.

Students will learn by watching actual crime videos showing real travelers fall victim to the most common travel scams, followed by advice on how to best avoid them. The presentation ends with an interactive question-and-answer session.
While every college, university, or high school group of travelers are different, the program is adapted to the client's needs. The following are a listing of the modules offered in this eye-opening presentation include:
Pre-departure considerations

Travel document security
Smartphone theft prevention

Money and credit card security issues

Keeping your gear safe while abroad – luggage, purse, travel bag, and phone security tips

Transportation issues abroad – avoiding scams on metros, trains, taxis, and buses

Street crimes, pickpockets, and other travel scams
Situtional awareness
Staying safe in dorms, hostels, and hotels
Assessment of potential local health and safety risks

Street and travel crime mitigation strategies

Safety and security resources while abroad

Women's travel safety tips

Contingency planning, should you become a victim of theft

Useful apps and websites for travel preparation and while you're abroad




Street Smart Travel Skills
Tips, Tools and Information Every Traveler Should Know Before They Go

---

Everyday, travelers venture into large metropolitan cities both domestic and internationally. No matter where travelers go, they will end up in locations where street crime exists. It is even more prevalent in countries where unemployment, poverty, and overpopulation exist. In some countries, a traveler's watch can equal a few months salary. Often criminals specifically target travelers because they are women, or because they are carrying expensive equipment. They also know victims will most likely not return to prosecute if the criminal were captured.




When most people think about crimes committed against travelers they think about personal assaults. Perhaps that's because violence against travelers tends to get the most publicity.

A far larger problem, however, is the loss and theft of personal or corporate property. Thieves specifically target laptops, tablets, briefcases, purses, wallets and carry-on bags for theft.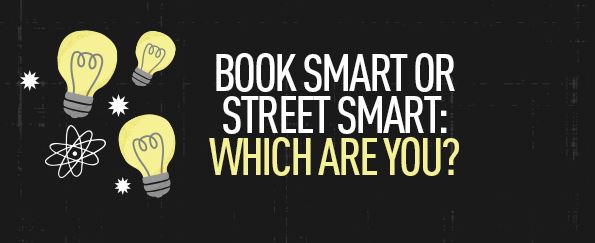 Thieves, both professional and opportunists target travelers' property for several reasons. First, travelers are easy marks, they tend to be in a hurry, and they are easily distracted.

Secondly, criminals know that most travelers will not take the time to report the theft of property while traveling. Thieves find the victimization of travelers so profitable, that some attend a covert school that teaches them how to target travelers and commit these crimes. What value to you place on your company's property and information?

Today it takes more than the old adage "just use your common sense" to avoid falling victim to the criminal element. Criminals today are bolder, more calculated and widely experienced in committing crimes. They work in teams, one distracts you while the other steals from you. In order to reduce the traveler's chances of being targeted, they must learn how the criminal element operates, what they look for, and what to do if confronted.

After this program, travelers will understand and be familiar with:


How thieves target and select their victims.
Defensive strategies for protecting themselves while traveling.
The 25 most common locations and methods where travelers are victimized in airports, hotels, and car rental agencies.
How laptops are stolen and how to protect them.
How street criminals select their victims and why
How criminals test victims for their "victim potential"
How to respond to strangers
What to do during and after a violent encounter
How to survive a street robbery, assault or sexual assault
The Do's & Don'ts when confronted with weapons

Identity Theft:
Protecting Your Good Name and Assets
---
Identity Theft is the fastest growing crime in America today according to the Federal Trade Commission. The Social Security Administration declared it a national crisis. Identity theft can happen to anyone. Identity thieves can steal your money, harm your credit rating, and damage one of your most precious possessions, your good name!
Your personal information is everywhere and can be easily accessed. Identity theft occurs when a thief steals that personal identifying information, such as a social security number, bank or credit card account numbers and then uses that information to masquerade as you. The thief assumes your identity, opens new credit card accounts, robs your bank accounts and devastates your financial standing. It can take years to repair. We are all at risk of ID theft!

This program encompasses the following topics:


Why people commit identity theft
Discussion of identity theft cases, myths and truths
The newest methods of theft, including the internet
Precautions you can take to minimize your chance of victimization
What to do if victimized
Know Before You Go: A Guide to International Travelers
---
Whether you are traveling overseas for business or pleasure, the best way to insure a relaxing trip is to prevent problems before they happen and to know what to do if a problem occurs.


Unfortunately, incidents of travelers falling victim to crime and other unexpected situations are daily occurrences throughout the world. Being able to deal with these situations can be of great importance at a time of crisis when a traveler is in another country.

After this program, travelers will be understand and be familiar with:
Pre-departure considerations
Customs registration & declaration of goods
Identify why and how international travelers are victimized
Prevent and/or reduce the chance of luggage theft/pilferage
Deal with emergency passport and airline ticket replacement
Understand the importance of luggage, car rental, and health insurance while abroad
Understand what U.S. Consuls can and cannot do for you while abroad
International safety tips


Travel Risk Management and Duty of Care: A Guide for Travel Managers and Suppliers
---
The risks posed to traveling employees - especially those who travel internationally are far from hypothetical - especially in this day and age. As a result, the safety and security of business travelers, as well as the topic of duty of care are important topics which travel managers and suppliers want to know more about.

This travel risk presentation provides travel managers and suppliers the latest advice on the travel safety and security issues posed to travelers. Additionally, this program provides the tools that can help managers update and evaluate whether their in-house travel risk and duty of care procedures are up to date.

After this program, the attendees will understand:


Benchmarking your organization against other current best pratices when it comes to addressing the safety and security of their travelers - as well as duty of care obligations.
How and when to address travelers about travel safety
Most cost effective steps to accomplish this training
Unique hotel site inspection considerations
Practical advice on the most common security, safety, health and safety issues facing business travelers today.
Managing Risk at your Meeting or Event: A Guide for Meeting and Event Planners and Suppliers
---
The majority of meetings and events take place without incident - but it just takes one time for something to occur that you did not consider - which can turn a meeting/event upside down. That's where being a prepared meeting or event planner, as well as supplier, comes into play. Being able to anticpate meeting and event risk issues - before they occur - is the mark of a professional planner and supplier.

This interactive presentation which is designed for meeting and event planning professionals to help them better understand meeting and event risk considerations, as well as the importance of having a crisis management plan in place - prior to a meeting and event. Both planners and suppliers will take-away actionable ideas that will help them better prepare and respond to risk issues that keep meeting professionals up at night.

After this program, the attendees will understand:


Benchmarking your current meeting and event proceedures against current best pratices when it comes to addressing and preventing meeting and event risk - prior to an event, as well as when an event were to occur.
How and when to address meeting and event risk
How to create security, emergency, and crisis response plans
Unique hotel, meeting, and event location site inspection considerations
Practical advice on safety, security, and health issues that may impact meeting and events.


Hotel Safety and Security:
Some Arresting Thoughts on Unwelcome Guests
---
The traveling public's perception of security in hotels continues to be a topic of concern among travelers and hotels alike. The safety and security of the hotel guest is a shared responsibility of both the hotel and the hotel guest. Hotels do the best they can to protect their guests, but with the large size of some properties, combined with the small amount of security officers to address this problem, guest security is often compromised.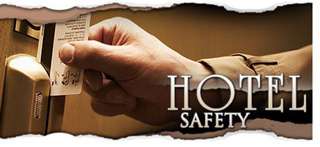 This program focuses on how crime is committed in the hospitality setting by identifying how professional and opportunist criminals target travelers in hotels, motels, and resort properties. Hotel fire safety procedures, and what to do in case of an emergency are also covered.

After this program, travelers will understand and be familiar with:


Why criminals target travelers in hotels
What locations within hotels are most targeted by criminals and compromise guest safety
How criminals outfox hotel employees and gain information about hotel guests
How criminals burglarize guest rooms, and the prevention of these crimes
Hotel fire safety procedures
How to best protect laptops at conferences, in meeting rooms and hotel rooms
Laptop and Data Theft Prevention

Make Mobile Workers Part of Your Security Solution, Rather Than Part of Your Security Problem
---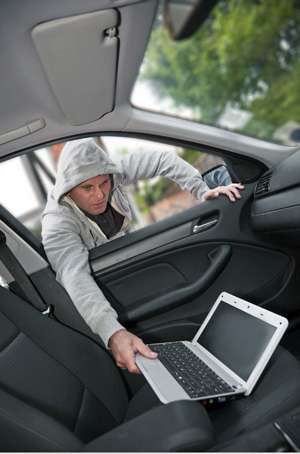 The deployment of laptops among mobile work forces has increased productivity. However, with the technology and access to information that makes them so useful comes also a Pandora's Box of security and risk management concerns regarding the amount of confidential data exposed to loss and theft.
Approximately 650,000 notebook computers are lost or stolen each year. Many of these thefts result in network breaches and compromised confidential data, not to mention a significant financial loss. New laws now require organizations to enhance their security policies and practices to include employee training. International, federal, and state regulations which mandate compliance on protecting data are , HIPAA , Gramm-Leach-Bliley , Sarbanes-Oxley, and California SB1386 they have specific wording that details training and compliance issues related to laptops.
Do you store or collect financial, insurance or healthcare related data? How about pricing structures, new product information, legal files, employee/client records including social security and account numbers, addresses, etc.
Savvy thieves can illegally access your entire company's data base from a stolen laptop. Over 57% of all network breaches are from laptops.
Do your mobile employees really understand that each and every one of them in essence carries the entire company's data base with them?
A laptop theft prevention seminar addresses many risks which security software and hardware devices cannot. Reduce your corporate risk by training your mobile computer users and changing their behavior. Train employees to help safeguard company information assets. They need to truly understand how vulnerable their company's and client's data is while on the road. An employee with a basic knowledge about mobile security is able to make safer and smarter choices when traveling.
This laptop theft prevention seminar changes the way your employees treat your company's hardware and valuable company/client data. Detective Coffey crafts the seminar to be organization-specific to insure it is in line with related policies to complete your data protection policies and practices. The program is designed not only to increase the audiences knowledge and awareness of data/laptop protection, but also to influence appropriate employee behavior at all levels of the workforce from the end user to the corporate manager. The goal of the presentation is to have employees become active partners in the company's existing data security program.
Topics of the laptop theft prevention seminar are:
Step-by-step "how-to's" for securing your mobile devices from theft while on the road.
Most likely locations and scenarios which result in laptop loss and theft.
Mobile employees' responsibility towards protecting an organization's and their clients' information.
Tactics and solutions that help protect mobile devices and sensitive corporate data.
Baseline knowledge of laptop theft prevention.
Understanding of regulatory compliance issues surrounding the protected data they carry with them.
What laptop thieves don't want you to know.
Actual crime footage of actual laptop thefts and interviews with professional laptop thieves.
Attendees of Detective Coffey's Laptop Theft Awareness Program leave the presentation with a clear understanding of their responsibilities and individual role regarding the protection of company/client data. This laptop theft prevention seminar is ideal for sales meetings, safety training programs, and annual meetings.
---

For further information consider Detective Kevin Coffey's audio book "Traveler Beware, An Undercover Cop's Guide To Avoiding Pickpockets, Luggage Theft, and Travel Scams" ISBN No. 0967130204, which can be ordered from our travel accessories website www.CorporateTravelSafety.com.
You may also visit Detective Coffey's travel safety blog located here, which contains over 300 pages of travel safety tips, as well as actual crime videos that show traveler victimization.